Vietnam has so far dispatched 12 aircraft, the biggest deployment among involved countries, in the search for the missing Malaysia Airlines plane, according to Deputy Commander of the Air Defence and Air Force, Maj. Gen. Do Minh Tuan.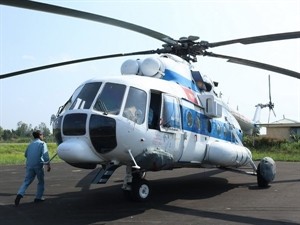 Vietnam has so far dispatched 12 aircraft in the search for the missing plane (Photo: VNA)
As of 4pm on March 11, Air Force Brigade 918 conducted seven search flights from the HCM City-based Tan Son Nhat airport.
Talking to a Vietnam News Agency reporter at the airport after returning from a flight, Head of the Air Force Brigade 918, Colonel Le Kim Toan said two planes CASA 212 had been flying as far as 400km from the shore for five and a half hours. As requested, the planes flew as low as 150m above the water, at speeds ranging from 250km to 280km per hour. However, the search failed to produce any special information.
The Colonel noted that the CASA 212 is equipped with the modern MSS 6000 radar designed for maritime patrolling and discovery of oil leak and strange objects.
On the morning the same day, Brigade 918 also sent several AN26 planes out to sea but they all returned without any new discovery.
Accompanying the pilots and rescue staff on the flights were over 60 reporters from Japan, Malaysia, China, Singapore, among others.