Viet Nam's leading dairy maker Vinamilk said on Thursday it planned to list 5 percent of the firm, or more than 8.85 million shares, on the Singapore stock market this year, becoming the first Vietnamese firm listed there.
Vinamilk, or Viet Nam Dairy Products Company, is Viet Nam's second-largest listed firm, with a market value of around $2 billion. Its diary products and beverages have a market share of 75 percent. The firm also deals in real estate and provides warehousing and transport services.
"The total face value of the shares would be 88.53 billion dong (about $5.5 million), equivalent to 5 percent of the registered capital after the firm completes the third phase of capital increase in 2007," Vinamilk Chief Executive Mai Kieu Lien said in a statement.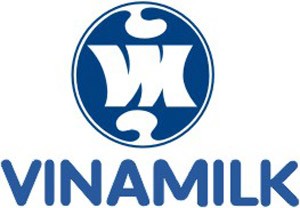 Vinamilk has become the first Vietnamese company to list on a foreign bourse
Lien did not give details of the capital increase this year or how much the firm planned to raise in the Singapore offering.
She said shareholders would meet in Ho Chi Minh City on March 31 to finalise the Singapore listing plan.
Shares in Vinamilk last traded down more than 3 percent at 189,000 dong ($11.8) on Wednesday on the Ho Chi Minh Securities Trading Center .
Last November, Le Thi Bang Tam, who heads government investment arm State Capital Investment Corp., told investors in Singapore that Vinamilk and technology firm FPT would be the first Vietnamese firms to list in Singapore in 2007 and 2008.
The Finance Ministry said it was working with the Monetary Authority of Singapore on a trip for Vietnamese businesses that plan overseas listing to study the Singapore stock exchange in September this year.
Interest in Viet Nam's stock market is rising rapidly as markets open up. The country's main share index has risen more than 50 percent so far this year, drawing more investors into the $16 billion exchange and expanded trade in unofficial markets. ($1=16,083 dong)