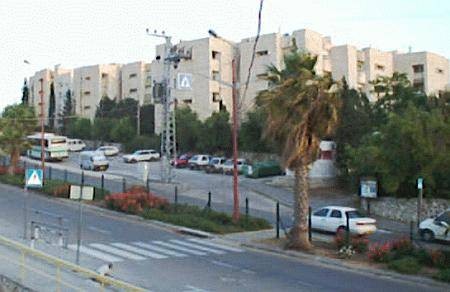 One of the Jewish settlements in the West Bank
Israeli settlers took advantage of media focus on the Lebanon war to establish 31 wildcat settlement outposts in the occupied West Bank, the Peace Now anti-settlement watchdog said Tuesday.
In a report, the organization said that work on developing infrastructure, access routes as well as the installation of new mobile homes have also continued over the past five months in violation of the internationally backed roadmap for peace.
In 12 illegal settlement outposts, the construction of permanent homes has likewise continued without hindrance from the authorities, it said.
"In the past months, the government of Israel has continued to evade its responsibility to evacuate the unauthorized outposts in the West Bank," said the report.
"It appears that the summer of 2006, marked by the fighting in south Lebanon, provided a golden opportunity for the settlers to deepen their hold on the land without the media being available to cover it," it said.
"The extremist settlers took advantage that attention was concentrated on the Lebanon war to entrench themselves," Dror Etkes, the author of the report, told AFP.
"The situation in Lebanon has likewise furnished the government with an alibi that it didn't need to proceed with the evacuation of wildcat outposts and to proceed with the development of other settlements," he said.
During the first nine months of 2006, the government has invited bids for construction of 952 new units in illegal settlements, compared with 235 such bids solicited in the first nine months of the previous year.
According to official data, there are 105 wildcat settlement outposts in the occupied West Bank.
Under the terms of the internationally drafted roadmap, Israel was meant to freeze all settlement construction in the West Bank. The plan, however, has made no progress since its launch three years ago and Israel says it will not be bound by its commitments until the Palestinians put a halt to attacks.
The number of Israelis living in the illegally occupied West Bank, excluding annexed east Jerusalem, has increased by 2.7 percent to 260,042 during the past six months, according to statistics published by the interior ministry last week.
Israel dismantled all 21 settlements built in the Gaza Strip and withdrew all its troops and settlers from the territory in August and September 2005 although it continues to hinder traffic in and out of the territory which it also bombards with artillery in a bid to stop militants firing rockets.
The report comes a day before the visit to the region by US Secretary of State Condoleezza Rice. Israel's main ally has on numerous occasions called on the Jewish state to dismantle illegal outposts in the West Bank.