More than 140 lawyers said they would help farmers sue Taiwanese MSG producer, Vedan, which polluted Thi Vai River, causing huge economic and environmental damage.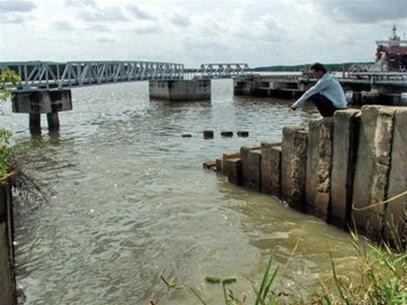 Thi Vai River was polluted by Vedan Vietnam which has a factory along a Thi Vai River bank.
Dong Nai Province Lawyers Association had a meeting with 40 law offices on July 29 to discuss on helping farmers in completing legal procedures to bring Vedan to court. They agreed to form four delegations with more than 100 lawyers to provide legal consultancy and support.
In Ba Ria – Vung Tau Province, there were 44 lawyers in the Bar authorized by 1,253 farmers to institute proceedings against Vedan.
Meanwhile, 839 farmers in Ho Chi Minh City's Can Gio District granted authority to Nguyen Van Hau, head of the HCMC Bar Association's Propagation and Training Department, and his partners to sue Vedan.