Only qualified employees of registered service stations can transfer gasoline between containers, according to regulations that came into effect in November 2006.

A registered service station must display a certificate issued by the Ministry of Industry or by the People's Committee of the province or city where the gas station is located.

To be certified by the relevant agencies, a service station must register its brand names in compliance with Vietnamese law.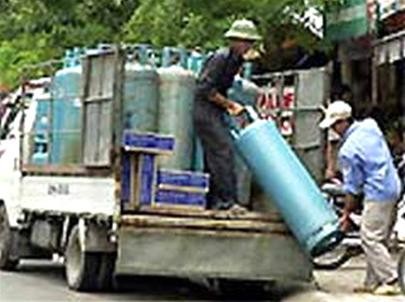 Only new and reconditioned gasoline containers can be transfered
Moreover, the containers, pipes and other conduits and equipment must comply with Vietnamese safety standards, and the operators must be trained in gasoline transfer and certified by an authorized fire safety official.

Gasoline can only be transferred into new or reconditioned containers; old and rusty vessels must be repaired.

To apply for a government certificate, a service station operator should send the relevant documentation to the Industry Ministry's Department of Industrial Safety and Technicals or the local department of industry.