The Ho Chi Minh City Bar has disbarred Le Cong Dinh for his alleged violations of the law after he was prosecuted by the Ministry of Public Security on June 13 for "conducting propaganda against the State."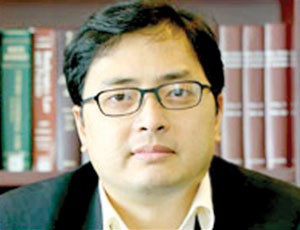 Le Cong Dinh, who was removed from the HCMC Bar on June 22 for allegedly breaking the law (Photo: SGGP)
The order for the purpose was signed June 22 by lawyer Nguyen Dang Trung, the president of the Bar, for Mr. Dinh's violation of Article 9 of the Law on Lawyers and Articles 1 - 2 of the Lawyers' Ethics and Professional Regulation.
At a recent meeting, the Bar's Disciplinary Council concluded that the 41-year-old lawyer's acts were serious since they flouted ethical norms for a legal practitioner, caused discontent among the public, and damaged the Bar's prestige.
The Bar is also in the process of dismissing him from the post of director of the Law Policy Research Center, which is affiliated to it, lawyer Nguyen Van Trung, secretary of the Bar's Party Committee, said.
Other decisions related to Mr. Dinh will also be made by the Bar soon, he added.