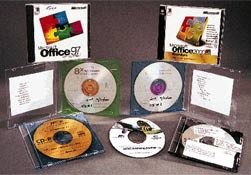 The government will crack down on Intellectual Property infringements this year.
Nowadays in Viet Nam, the Government and relevant authorities are facing with a high rate (more than 90%) of infringements of software copyright. It is damaging the software companies and creating unfair competition between the businesses.
Therefore, the Ministry of Culture and Information will step up their crack down on infringements of Intellectual Property in 2006, according to Mr. Phan An Sa, general inspector of the Culture and Information Ministry. The Law on Intellectual Property Rights will become effective on July 01, 2006.
A cooperation program focused on preventing and fighting Intellectual Property Infringement between 2006 and 2010 will be launched by six ministries: Culture and Information, Science and Technology, Public Security, Finance, Trade and Agriculture and Rural Development on that day.