A story is circulating in the foreign media that the birth mother of Angelina Jolie's adopted fourth child is an HIV-infected heroin addict.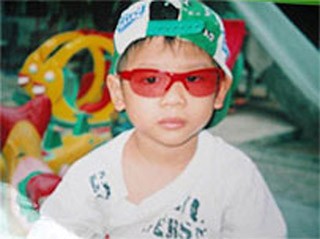 Little Sang was renamed Pax Thien Jolie upon his adoption
Furthermore they claim the mother never signed any papers giving up her son for good and is threatening to take the child back unless she gets paid some hard cash.
But on Sunday the director of Tam Binh Orphanage, Nguyen Van Trung, told Sai Gon Giai Phong newspaper that the foreign press reports were "total fabrications".
Little Sang, who was renamed Pax Thien Jolie upon his adoption, was abandoned in hospital as a baby and later taken to Tam Binh, the director said.
The orphanage tried to find the relatives of the child by placing a missing person's notice in the newspapers but in vain.
So Sang was an orphan and is now the legal child of the Hollywood star.
Mr. Trung said it would be impossible for Sang's birth mother to take him back anyway because the government could prosecute her for abandoning her baby.
Now that Angelina Jolie has signed the adoption papers from the Ho Chi Minh City Department of Justice, the child is hers to rear.
Later, if the birth mother wants to find out about Pax Thien Jolie, the orphanage can inform her of his location and whether he is being well cared for, but that's about the extent of it.
Moreover, the newspapers are also wrong in claiming that Sang was born a heroin addict. Hospital and Pasteur Institute doctors examined the boy and found that he was healthy and certainly did not have HIV or any other infectious disease, the director said.
Related articles:
Angelina Jolie Adopts Vietnamese Boy
Jolie will stay at home to help Pax integrate into his new life