Businesswoman Truong Thi Tuyet Nga was arrested by the Criminal Police on April 28 on charge of "asset appropriation".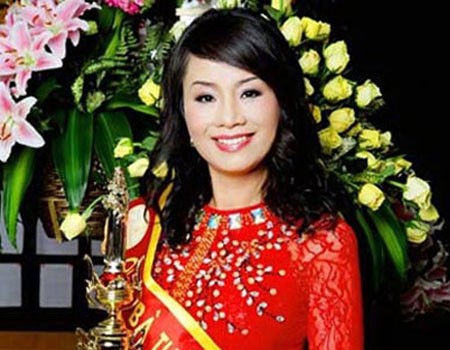 Businesswoman Truong Thi Tuyet Nga (Photo : Internet )
Nga, who won the title "Successful Lady" of Mrs. Vietnam Pageant 2009 is now the General Director of Vu Anh International General Hospital in HCM City's Go Vap District.
She will be put on remand for four months and face prosecution
The 52-year-old beauty is currently residing with her family at the luxury Saigon Pearl building in Binh Thanh district.
Nga has been accused of misappropriating VND 700 billions from many other individuals and organizations since 2009.
According to the initial information, Nga signed contracts to transfer the ownership right of land to dozen individuals and organizations
However, after that Nga had not been carrying out procedures to legally transfer the land plot to costumers as she promised.
Furthermore, Nga sold part of the land plot to another person though as stipulated in the signed contracts, Nga was not allowed to sell and mortgage the plots under any form without the partners' agreement.
Many individuals and organizations have unearthed the fraudulent practices of Nga, and the case will be moved to the courts with procedures of civil cases.
Examining Nga's office, authorities seized several documents, relating to her fraudulent practices, with the aim of appropriating citizens' property with great value.