Farmers in Can Gio District have lodged more than 1,800 compensation claims against Vedan Vietnam for discharging wastewater that damaged their aquaculture farms, the HCM City Farmers' Association said February 11.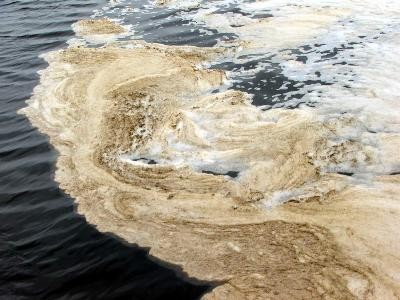 The Thi Vai River in Dong Nai Province into which Vedan discharged thousands of liters of untreated wastewater, polluting the environment and farms in the vicinity.
It said that on February 19 it would discuss with authorities and Farmers' Association from Can Gio and the city Departments of Agriculture and Rural Development, Natural Resources and Environment, and Justice to consider these claims before taking legal action against Vedan.
In Dong Nai Province, farmers in Phuoc Thai, Long Phuoc, Phuoc An, and Long Tho Communes have filed 3,945 complaints against Vedan for discharging untreated wastewater into the Thi Vai River, the local Farmers' Association said.
Around 1,438 hectares of aquaculture farms and crops have been damaged by the toxic wastewater, it said.