The Security Department has arrested two Vietnamese Australian members of the terrorist network Viet Tan. They have been accused of spying, a department representative said May 16.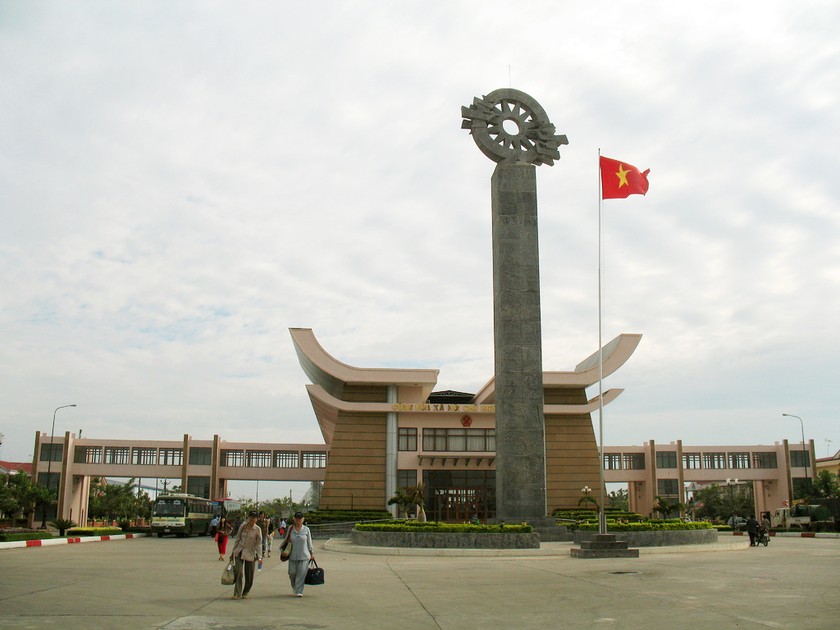 Moc Bai border gate, one of the areas where the couple have taken photos for terrorist plots
Nguyen Van Be, 57, born in the Mekong Delta Province of Kien Giang told police that he and his wife were assigned by leaders of Viet Tan in Australia to take photos in several areas, such as the US Consulate in Ho Chi Minh City, the City Hall, Moc Bai border gate in Tay Ninh Province, Ha Tien border gate in Kien Giang and places where people crowd for strikes.
The couple entered Vietnam on April 9 via Tan Son Nhat Airport under travel visa and stayed at a hotel on Le Thanh Ton Street in District 1.
After photographing areas in Ho Chi Minh City, they then separately explored illegal routes into Vietnam via Cambodia.

When they were arrested on May 9, the police found cameras with pictures of the areas in their bags, three cell phones and six phone cards.
The couple also said they had to help establish a network to traffic Viet Tan members and weapons to Vietnam in order to carry out terrorist plots in the country.
The police have also uncovered activities of some of Viet Tan members in Australia, such as the ringleader Dang Quoc Sung, 46, Le Anh, 47, born in Binh Dinh Province and Vu Ngoc Tho, 63, born in Thua Thien Hue.
Sung used a fake passport to enter Vietnam in May 2007 and delivered anti-government leaflets to undermine the General Election. He is responsible for force development and is behind activities aiming to overthrow the Government and socialism in Vietnam.
Tho had been a captain, chief of a commando detachment of Saigon puppet regime's military from 1967 to 1975. Tho often contacts and pays for several people inside Vietnam to start worker and farmer strikes.
Le Anh is allegedly the leader of Viet Tan in Sydney, Australia, and is in charge of terrorists inside Vietnam to deliver anti-government literature, incite people to strike, distorting Government actions and training its members in terrorism.