Police in Ho Chi Minh City on April 23 arrested seven people, including two truck drivers and a driver assistant, for stealing goods from a container truck while transporting from the docks to company premises in Tan Binh District.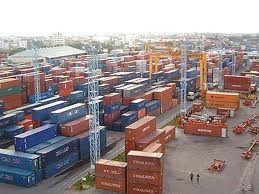 For illustation only
Seven people arrested by the police were Hoang Van Duong, 29, from Binh Chanh District; Nguyen An Binh, 24, from Ba Ria-Vung Tau Province; Hoang Dinh Bien, 24, from Binh Duong Province; Nguyen Huy Dung, 47, from District 9 in HCMC; and Dinh Quy Tuan, 38; Nguyen Danh Hien, 38; and Nguyen Duy Khang, 40; the last three from Thu Duc District in HCMC.
According to the police, Duong and Binh are truck drivers and Bien is a driver assistant, all working for the Minh Phuong Company in Tan Binh District.
On April 21, these seven people stole 121 boxes of goods from a container truck of the company, while driver Duong and his assistant Bien were bringing the container truck from Cat Lai Port in HCMC to the company premises in Tan Binh District.
Enroute, they stopped the truck at a car park in District 9 and stole the goods. All of them were caught red-handed when they were committing the crime.

All seven men will face a stiff prison sentence. Stealth of container cargo is a serious loss for any transport company as customers lose trust and faith in the company, police said.