The Ministry of Construction's recent issue of a circular suggesting the dissolution of Project Management Units (PMUs) has raised many different opinions among the public.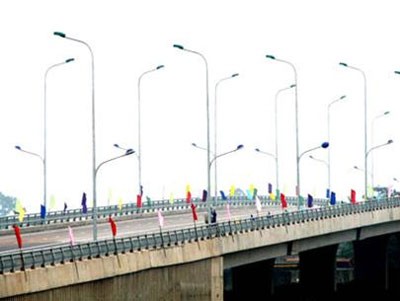 Hoang Long Bridge in Thanh Hoa province, a project managed by PMU18 (Photo: VietnamNet)

PMUs under the Ministry of Transport are similar in name but different in authority, structure and responsibility. Many of the agencies, whether big or small, have committed numerous wrongdoings in their operations because of the absence of a legal framework ruling their activities.

After the major corruption scandal involving PMU18 (a road and bridge building agency), the public is demanding a better system to manage State-funded projects.

While the circular suggests that PMUs should be dissolved or converted into private businesses, many experts feel those solutions are only feasible for small civil works, not large-scale construction projects.

One PMU official voiced his concern that randomly dissolving and assembling PMUs when projects are completed and new ones kicked off, would lead to major disruptions for the human resource departments not to mention making it difficult to improve the quality of project management.

According to some recent statistics, Viet Nam has some 1,000 PMUs with thousands of officers, and it would be wasteful if they were dissolved.

Some people have suggested that the PMUs should meet with investors to further discuss the problem.