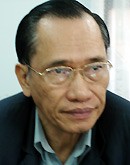 Mr. Nguyen Chon Trung, Chairman of the Committee for Overseas Vietnamese in Ho Chi Minh City
A Solution to housing management, effective this September, will help resolve many obstinate housing issues involving overseas Vietnamese, a senior official said.
Mr. Nguyen Chon Trung, Chairman of the Committee for Overseas Vietnamese in Ho Chi Minh City, said the solution would help tackle issues like inherited houses, recovering rented houses, and housing transactions made by overseas Vietnamese before 1991.
Besides, the resolution, passed by the National Assembly Standing Committee and be effective on September 1, 2006, will enable many overseas Vietnamese to understand more about the Vietnamese Government's policies, the chairman added.
However, according to Mr. Trung, overseas Vietnamese owners should be allowed to enjoy the same rights as local owners like selling, leasing, or donating their houses.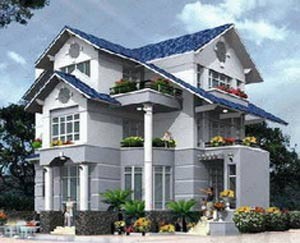 More villas are built to facilitate long-term residence of overseas Vietnamese.(Photo:TK)
He said that Vice Chairman of the Ho Chi Minh City People's Committee Nguyen Van Dua recently instructed the city's Law Department to draft a regulation to permit overseas Vietnamese house-owners to lease their houses while awaiting a guiding decree for implementation of the recently passed Housing Law. The regulation is expected to take effect this August.
The Vietnamese Government should promptly adopt the policies mentioned in the resolution to encourage more overseas Vietnamese, out of 3 million who are living aboard to return to Viet Nam, buying houses and adding to the human resource for social and economic development, said Mr. Trung.
Another matter of concern, according to Mr. Trung, is that only overseas Vietnamese residing in Viet Nam for at least six months are allowed to buy houses, as defined in the Housing Law effective on July 1, 1991. Mr. Trung believed the requirement is inadequate when more overseas Vietnamese frequently traveled to the country to do business but rarely resided for six consecutive months.
The Committee for Overseas Vietnamese in Ho Chi Minh City had collected opinions from many overseas Vietnamese on this issue and most called for removing the six-month rule, he said.