Ly Tong will face a judge on July 21 for squirting pepper spray into the eyes of a Vietnamese singer while he was performing in California, US on July 18, Mercury News reported.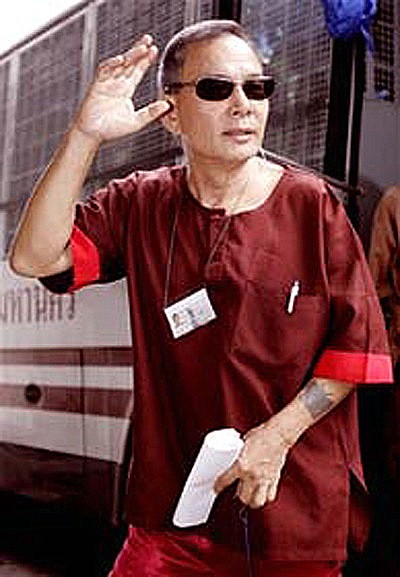 Ly Tong, an American of Vietnamese origin, is arrested on July 18 in California, US.
On July 18, Ly Tong, an American of Vietnamese origin, was arrested by Santa Clara police for spraying the chemical irritant at the Vietnamese singer, according to the Mercury News.
To reach the singer, Ly Tong disguised himself in women's clothing so that no one would recognize him.
He approached the Vietnamese singer Dam Vinh Hung, pretending to offer flowers, but suddenly unleashed pepper spray into Hung's eyes, the Mercury News reported.
Immediately, police apprehended Ly Tong and brought him to jail.  He was charged with assault, burglary and discharging a chemical irritant.
The judge set Tong's bail at US$52,000 and scheduled an arraignment for July 21, according to the Mercury News.
After the incident, there was a 15-minute break in the performance before Dam Vinh Hung returned to the stage and finished the concert.
Ly Tong was born Le Van Tong in 1946 in Thua Thien Hue Province in North Central Coast of Vietnam.
This incident is not the first time Ly Tong has run into legal trouble; in 2000 the self-proclaimed anti-communist activist violated Vietnamese airspace, dropping anti-Vietnamese Government leaflets. He also caused trouble in Thai airspace, leading to his arrest.