The Prime Minister has issued an instruction over preventing and handling the trade of illegal wildlife.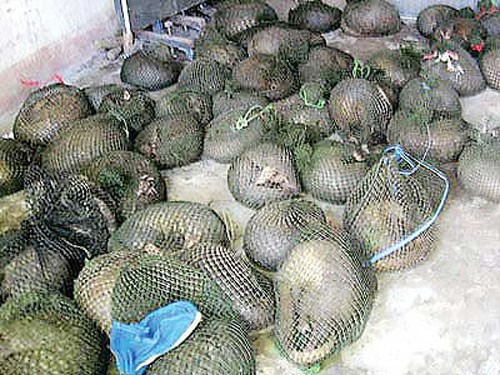 Exhibit of an illicit smuggling (Photo: SGGP)
As per the guideline, people's committees in cities and provinces nationwide are asked to check and impose harsh penalties on the trade of elephant ivory and rhinoceros horn.
Authorities should pay visits to handicraft villages, and stores which are selling souvenir items in tourist areas, airports, harbors and drug stores where to sell traditional medicine.
If inspectors detect any violation, they will issue fines and publicize the names/addresses in media.

The Ministry of Public Security must raze trans-national rings to illicitly sell, transport, import and export wildlife especially elephant ivory and rhino horn. Authorities should increase check to sales and advertisement of rhino horns and elephant tusks via internet and local market.

The Ministry of Information and Communications should raise people's awareness of protecting rare animals.