There are hundreds of success stories about the people of Vietnam but the 8X generation shows young people achieving fame and money in their youth.
They have created success for themselves with sheer belief, hard work and basic intelligence.
Youngest Director General of Securities in Vietnam
After nearly three years in VNDirect Securities Company, Nguyen Hoang Giang was appointed to the position of CEO at age 24. The appointment was made official in October 2010.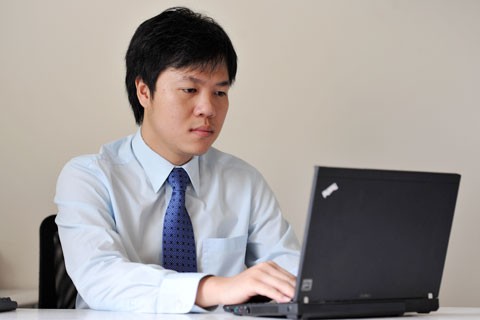 Nguyen Hoang Giang is appointed to the position of CEO of VNDirect Securities Company at age 24.
Giang, hailing from the northern province of Hai Duong, became the youngest ever general manager in the financial sector bank in Vietnam. The appointment came as a surprise to him.
He said it would be a big challenge for a 24-year-old to take the position of director general of a securities enterprise with capital of over VND1 trillion (US$50 million) and that it was not important to show himself off but to understand everyone's strong points and work together to achieve  targets.
Looking back at Giang's career graph and achievements to date, few could guess the hard times he had faced.
After graduating from the University of Nebraska (U.S.) in econometrics computer science, Giang was one of the four students to receive the Phillip Schrager scholarship.
He was also the youngest faculty member of the University of Nebraska's Department of Mathematics.
He entered the securities industry in early 2008 as a collaborator in VNDirect's professional solution department. He then became manager and director of the department in just over a year.
While other enterprises and securities firms suffered set backs during the global financial crisis, Giang brought positive results for VN Direct and reported an after-tax profit of VND212 billion ($10.6 million) in 2009 and VND195 billion ($9.7 million) in the January-September period in 2010.
Giang said he was not under any illusion or overcome by his new position as he still felt he needed to learn many things, especially from colleagues in the company.
Paper entrepreneur
Tran Hoai Nam, 26, from Quang Ninh Province, managed three paper manufacturing units and exported 50 million notebooks to US in 2010.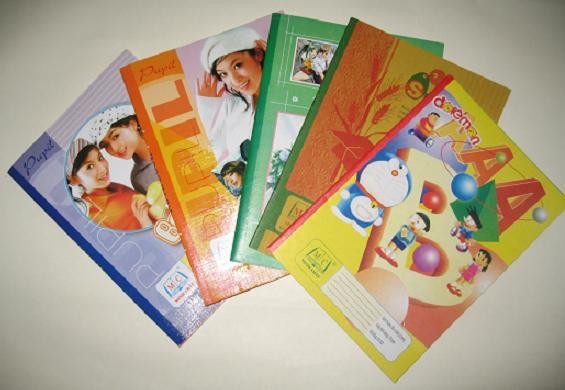 Notebook
He also helped the Hai Phong Stationery and Packing Company (HPSP) to reap a yearly profit of VND20 billion ($1 million).
After graduating from Cardiff University, Wales in England in 2007 he began work at Development and Assistance for Vietnamese Young Talent (DAVYT). Before long, he was assigned the position of deputy director of Hai Phong Stationery and Packing Company.
HPSP is the most modern production line in ASEAN and also the largest notebook exporter to the United States with a turnover of US$23 million per year.
Though DAVYT does business in many sectors, Nam decided to choose paper production as his career.
Currently, 100% of HPSP productions are bought by leading supermarkets in the United States. Nam did not find it easy to export notebooks to US as the paper had to meet with international standards.
He also said paper traders had to be self reliant to succeed in the US markets. They could not rely on agents and success or failure depended entirely on you.
Although paper production did not bring high benefits, three paper manufacturers managed by Chuong created jobs for more than 2,300 laborers with salary of around VND3 million ($150) per month.
Nam affirmed that his company would produce notebooks under the Vietnam brand name for US market soon.
"Lucky" director
Tran Dinh Chuong, 29, is director of his own company that provides customer service solutions to companies in Ho Chi Minh City.
 
He is always smiling and claims that he is a lucky man when he talks to friends and colleagues and his demeanour is impressive yet modest.
While in university he worked in many jobs such as marketing, sales and leaflet distribution with the aim of gaining more experience. After his graduation from the University of Economics, he and some buddy friends established a company in 2006, which focuses on customer services.
Initially there were only two employees and he had to do most of the work himself. However, today he manages more than 400 employees.
Chuong's company is now a partner of a big telecommunications company in Ho Chi Minh City with high yearly turnovers.
His job entails him to take care of customers and to understand their needs as well as meet their demands. He claims that luck has played a great role in his life and believes he truly is a lucky man.

Besides being self-motivated and creative, he is known for his generosity when he organised free accommodation for 300 students who had come to Ho Chi Minh City for their entrance exams to universities in 2010.
He said that his target was to develop his company and support students in the future.