Vinh San Joseph, son of the late Emperor Duy Tan and symbol of the anti-colonial movement against the French, has chosen the coastal city of Nha Trang, Khanh Hoa province as his home.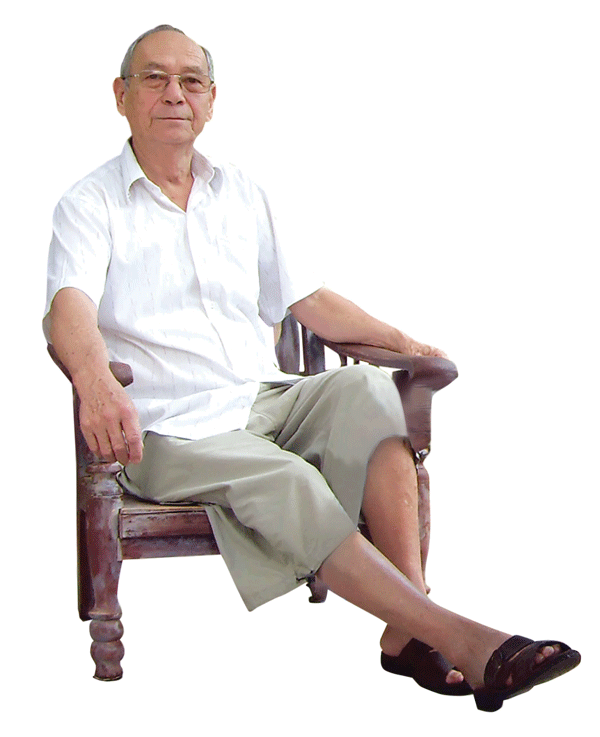 Vinh San Joseph is son of the late Emperor Duy Tan and symbol of the anti-colonial movement against the French.
His real name was Bao Quy and he is one of the five surviving princes of the Nguyen Dynasty. Prince Vinh Gieu, son of the late Emperor Thanh Thai is presently living in USA. The other three princes Bao Thang, Vinh San Georges and Vinh San Claude are sons of the late Emperor Bao Dai and are presently living in France.
Vinh San Joseph was born in 1938 in Reunion, an island in the Indian Ocean, east of Madagascar and near the Southern tip of Africa. He is an offspring of the late Emperor Duy Tan and Fernande Antier, a French woman living in the island.
He remembers his father as being strict but composed and serious. He was a perfectionist and a very studious person and became the first person to introduce radio engineering in the remote island.
Emperor Duy Tan was the fifth son of Emperor Thanh Thai. He worked alongside his father in planning a secret rebellion against the French which subsequently led to their exile to Reunion Island in 1916.
A small bridge on the island bears the name Duy Tan and in 1992 the city of Saint-Denis inaugurated a Boulevard named Duy Tan.
Joseph's childhood was harsh and painful when his father and Emperor died suddenly in a mysterious airplane crash on the way to Vietnam on December 26, 1945.
The Emperor was buried in the Central African Republic until 1987 when France and Vietnam allowed his remains to be brought back home and laid to rest in the imperial tomb of his ancestors in Hue City.
Joseph's family moved to Madagascar in 1955 and lived there for ten years before settling in France. He made many frequent visits to Vietnam over these years and in 2005 he decided to finally return for good to Vietnam with his wife Lebreton Marguerite.
His present house bears a modest nameplate 'Mr & Mme Vinh San Joseph' which is located on a quiet and peaceful street called Nguyen Phong Sac in Nha Trang City.
Although Joseph is 72 years old, he still looks strong, healthy and cheerful.
Joseph and Lebreton Marguerite have been married for nearly 40 years. She betrays her feelings for her husband with her eyes when she says "Je suis très fier…" (I'm proud of my husband…)
The couple have two sons and two grandchildren who all live in France.
Joseph enjoys doing normal chores like going to the supermarket and cooking for his wife, who still finds it difficult to count Vietnam dong and speak Vietnamese. This is the fifth Tet holiday they have spent in Nha Trang city and they have grown to love the place and find the residents here very friendly.
In 1988 Joseph's mother Fernande Antier visited him and expressed her desire to restore the roads named after Duy Tan in Vietnam. Unfortunately she passed away in 2005. Today she would feel proud to learn that some more roads are being named by the locals after her husband Duy Tan.