Benóit Perdu from Normandy in France and his Vietnamese wife Mai Thi Nguyet Anh from Hai Phong are hard workers to say the least. For the past eight years Nguyet Anh has been running a Vietnamese restaurant in Can Tho in the Mekong Delta, mainly serving up southern dishes like sour soup, braised fish and fried shrimp. But her husband came up with the name, an easy-to-remember "Southern Viet Nam".
 
Be interested before starting something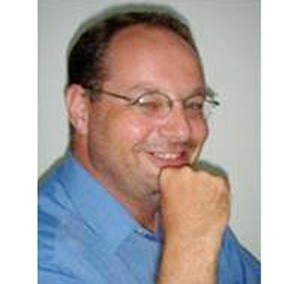 Benóit Perdu
Ben had many jobs before moving to Viet Nam. Since arriving here, he has been a contractor supplying steel for a hydroelectric project in Binh Dinh province, the general director of the Total Gaz Can Tho joint venture, and a director of the French agricultural insurer Groupama.
 
Says Ben, "I had always worked for others. It was time for a small company of my own. I decide to started my own business and become my own man."
 
Upon first seeing Can Tho and the immense river that flows through the city, Ben was struck. He liked it even more as the tents and stalls around the market were removed so the old buildings and their fine architecture could be seen clearly.
 
While everyone else seemed passionate about modern design, Ben put his mind to thinking of what could be done with the old architecture, what use it could be put to.
 
And so with European backpackers in mind as his principal targets, and with the support of his family, Ben set up the Transmekong Tourism Company and built a passenger boat.
 
The Bassac, as the boat is named, has three levels and six cabins, a lounge, a small movie theatre and a restaurant able to seat 25 at a time. A second boat along similar lines should be ready in November.
 
When the first boat was being built in 2002 and the following year, Ben kept a close eye on the builders and made sure they were doing the job meticulously. Few changes have been made in the design for the second boat.
 
What Ben and Nguyet Anh have done is design a 32-meter boat, able to fit 20 passengers in comfort, that bears no resemblance to the other vessels plying the Hau River, yet it does not look out of place.
 
Ben puts all his good ideas into Transmekong Tourism and believes that German and French backpackers will go away with lasting memories of their sojourn on the river.
 
A bare investment 
Ben thinks that "bare investment" requires a professional approach, so he does not build boats that are too large.

Up north in Ha Long Bay, the tour operators spend big money to build big boats. In order to compete against each other they have to cut their prices, so their turnover doesn't even cover the cost of boat maintenance.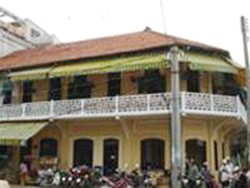 Ben's Southern Viet Nam restaurant
It's different down south. On land, if a hotel is full you can always walk to the next one to find a room. On the water though, if a boat is full you can't just dive in and search for another boat. Competition in the tourist trade is unlike rice or sugar, where prices can be reduced to increase sales volume.
 
There is a better approach than engaging in a price war. Instead of lowering rates, why not enhance the quality of service? Says Ben, "In this business, if you build a big boat and there are few customers, you can't pay salaries or maintain the vessel."
 
If a boat is too small, on the other hand, the price will be too high for the average backpacker. A big investment will incur losses in a small market.
 
Ben views his backpacking customers as a budget-conscious community and so must organize the logistics as well as possible, trim maintenance expenses, yet properly train and take good care of his employees so that they are focused on improving the service quality and upholding the firm's prestige.
 
He is committed to serving every customer without exception, and he can speak just enough Vietnamese to run the company
 
Ben knows where he's at
 
The different kinds of fruit grown in the Mekong Delta are on showy display in the office of Transmekong Tourism. Thus nature makes the place look nicer.
 
Ben said, "Sometimes, people do not notice where Can Tho's residents like to go in the evening, nor whether visitors to Can Tho City want to go on a river. If they want to go on a river, there should be a service. I will keep improving the quality of my service. French people often say: if you do not know where you want to go, you will never get there." At this point, Ben thinks his way and their wants will meet up.