Dozens of singers and dancers will perform at a charity concert tonight to raise funds for people affected by the floods in central provinces of Quảng Bình, Quảng Trị and Hà Tĩnh.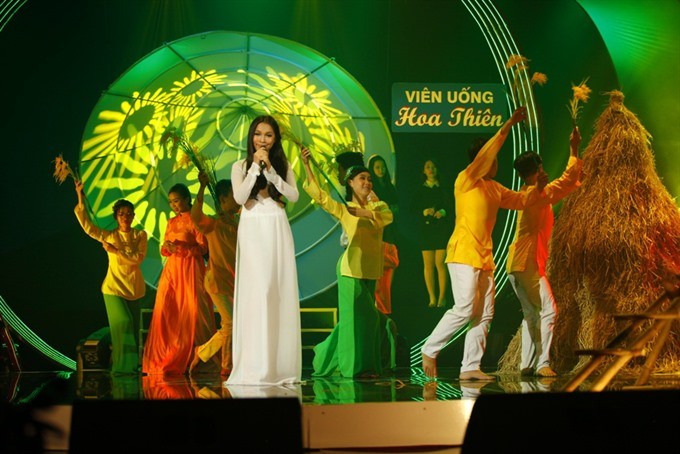 Fundraiser: Pop singer Hiền Thục will perform tonight at Kết Nối Yêu Thương (Connecting to Love), a charity concert in HCM City. The event will raise funds to support people in the central provinces who were affected by floods. — VNS File photo
The event, Kết Nối Yêu Thương (Connecting to Love), was organised by HCM City Centre of Performance and Cinematography in partnership with HCM City Television as well as Centre of Youth Social Works.
Organisers said the show aimed to encourage more offices, organisations and individuals to help needy people. 
"The concert encourages people to come together and work for charities." said singer Hiền Thục.
Nearly 2,000 people are expected to attend the concert.  
The concert will be held at 6:00pm at Sen Hồng Stage in District 1's September 23 Park.