Nguyen Xuan Tai, general director of Naiscorp Information Technology Services Joint Stock Company, says the Government and the Ministry of Science and Technology should have a program to directly support the development of science and technology companies and foster and prioritize the application of made-in-Vietnam technology developed by young local firms, besides also establishing a venture fund of US$200-300 million for this sector.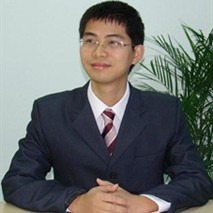 Nguyen Xuan Tai, general director of Naiscorp Company
His remarks at the national conference on Science and Technology Strategy 2001-2010 and Mission for the period 2011-2015, has actually drawn serious attention.

Nguyen Xuan Tai is sometimes seen talking passionately with his partners at international science and technology forums, dressed carelessly in slippers and T-shirt and at times he is caught in deep thought, dressed formally in a business suit having a meeting with his employees. However disorderly he may appear, there is always something about this 8X-generation executive that exudes confidence.

It is his belief that the 35-year postwar golden generation is very creative and active. Hence giving priority to young science and technology companies is the key to catch up with foreign entrepreneurs.

This belief led him and four alumni of Hanoi University of Technology to found a company right after they graduated in 2006. However, desire and knowledge are not enough to grow a company in researching language-based search engines, especially in Vietnamese. Any company needs the capital to surge forward.

Nguyen Xuan Tai remembers clearly the first meeting he had with Nguyen Bao Hoang, general director of Vietnam IDG Ventures Fund and Patrick McGovern, chairman of IDG Group. His small team brought to the meeting the passion and desire to carry out the mission to bring information to Vietnamese people through Vietnamese technology. Mr. Patrick McGovern spent hours listening to his team members giving their ideas. Soon after that meeting, his company received an investment from Vietnam IDG Ventures Fund. It was a landmark for a Vietnamese firm to develop a search engine in Vietnamese with the domain name www.socbay.com.

The company serves 4 million queries a day and 4 million people have already installed their search engine on their mobile phones and they have received more than 1 billion search requests.
Nguyen Xuan Tai was invited by Eric Schmidt, general director of Google, to work for Google at their headquarters in Mountain View, California after two months of establishing the company. Google also offered to buy their company.

Tai had two options before him, either sell Vietnamese technology to a global giant like Google or continue to carry out their dream. They decided not to sell the company to Google.

His company today is leading the way in the section of search engines for Vietnamese information and accounts for a huge market share. In June 2010, the company signed a contract with Samsung to develop mobile-based applications for its new operating system Samsung Bada and with HTC to develop a particular version of Socbay iMedia for its touch-screen phone editions. The company's technology is also widely used by several offices and firms.

Nguyen Xuan Tai has achieved his goal and fulfilled his desire to create made-in-Vietnam technology products.

In November 2010, Socbay iMedia joined the Apple application store under the name iMedia. The iMedia company developed 10 features for Apple: news, MP3, photos, stocks, lottery, guide, story, dictionary, video and map.
In August 2010, Socbay iMedia was officially launched on Android Market with 8 features: news, mp3, Lottery, Soccer, Story, guide, Photos and Stocks.
In June 2010, Socbay iMedia was presented in the Samsung Application Store with a version for Bada OS only.
In May 2010, Nokia invited Naiscorp to launch Socbay iMedia in its Ovi Store.