The larger Vietnamese companies are tending to recruit more foreigners these days.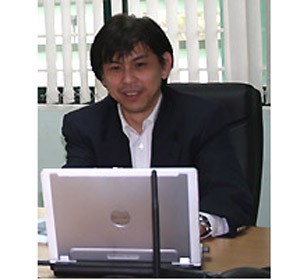 Michael Koh
One such employee is Michael Koh from Singapore, who works for the Phu Thai Joint Stock Company as a financial manager.

He holds an MBA and has 15 years' experience working at corporations in Australia, Singapore and China.
Soren Kirchner, 44, has PhDs from Florida State University and Pacific Western University in the US.

Admiring his profound knowledge, CEO Tran Trong Hieu of IDJ Financial tempted Kirchner to work for his company as the foreign relations manager.

"Our relationship is not employer-employee but partners. We pay him with shares," Hieu said.
Without full-time labor contracts, the Au Co Consulting and Training Company had to work hard to recruit two foreign experts. One of the two comes from RMIT Vietnam University and the other was the chief representative of Ernst & Young Vietnam.

They make at least US$90 an hour for coaching Vietnamese trainees for the ACCA (Association of Chartered Certified Accountants) examinations.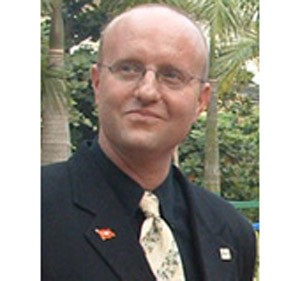 Soren Kirchner
FPT Software employs eight foreign engineers, and every one of them is paid double what their Vietnamese colleagues get.

"We work with many foreign customers. Besides their professional knowledge, foreign engineers have assisted us in our negotiations with foreign partners," said a human resources staff member of FPT Software.
 
It's not always foreigners that local companies want; often they try to lure talented Vietnamese executives away from foreign firms.

Tran Bao Minh gave up his job as Pepsi's manager of product diversification to become deputy director general of the Vietnam Dairy Product Joint Stock Company and took a 75% pay cut to boot.
"The valuable experience I gained with Pepsi in New York, Thailand and Indonesia over three years might help me do something for Viet Nam," explained Bao Minh.
CEO Han Ngoc Vu of the Viet Nam International Bank spent sixteen years working for foreign banks including Citibank, Calyon and Credit Lyonnais.

"It's not just about the size of the paycheck; everybody wants to advance in their career. It's getting easier to do that at local companies nowadays. The situation is definitely improving," the young boss said to explain why he went to work for a local bank.