Bau Truc in the central province of Ninh Thuan is the oldest pottery village in Southeast Asia, which also has a museum featuring traditional pottery of the Cham ethnic minority people.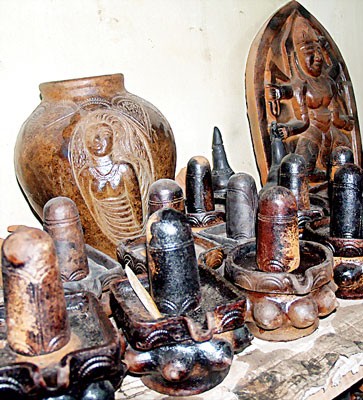 Products made in Bau Truc Pottery Village (Photo:SGGP)
Bau Truc is located some 10 kilometres south of Phan Rang town. The small village is home to more than 400 families, of which 85 per cent are in the traditional pottery business. The profession is said to have been handed down originally from Po Klong Chanh, an ancestor and founder of the village.
Every year, local people hold worship ceremonies and a festival to commemorate Chanh.
Walking around the village, visitors are impressed to see crafts men and women working with mounds of clay to make jars, pots and an assortment of vessels.
People in Bau Truc use their hands to skilfully create decorative items from materials like bamboo and shells, which then is used as moulds to make pottery items.
The clay used for pottery comes from the banks of the Quao River and is very pliable, supple and fires well in a kiln.
The skills needed to mix sand with clay are also of importance and the amount of sand to be mixed with other materials depends on the pottery item, the size and what it is used for.
All these factors make Bau Truc pottery very unique and different from pottery elsewhere.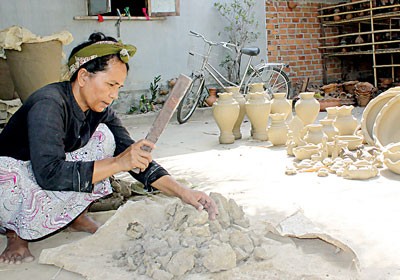 A craftswoman mixing sand and clay before making pottery (Photo:SGGP)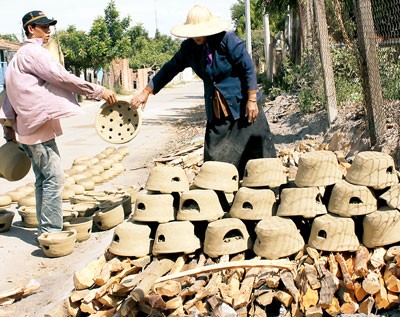 Bau Truc pottery products being dried in the sun before firing (Photo:SGGP)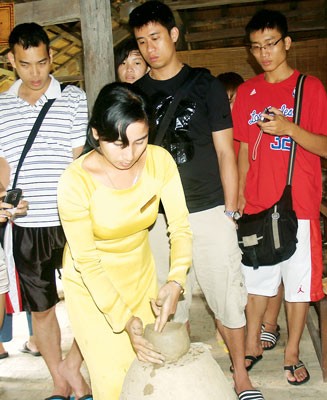 Foreign visitors visit Bau Truc Pottery Village (Photo:SGGP)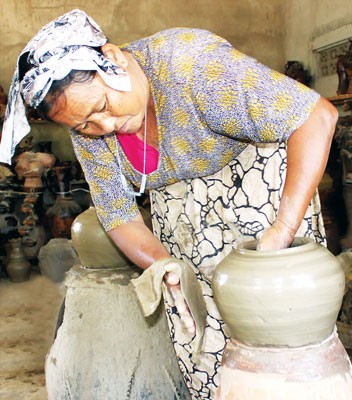 With skillful hands, the craftswoman makes a clay pot (Photo:SGGP)