Some 1,100 workers at a company making woodcraft products in southern Viet Nam have been on strike for the past five days to protest against illogical regulations including banning them from visiting toilets during work or increasing shifts without extra pay.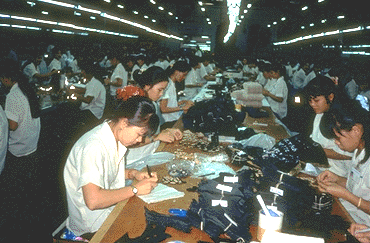 The Tae Kwang Vina plant where over 10,000 workers went on strike in November
According to Mai Thanh Khai, the province's chief labor inspector, though the AA Architecture Company in Long An Province has agreed to lift the toilet ban and pay extra for extra shifts, many workers still remain unsatisfied, complaining there are not enough WCs.
In other news, a group of female workers at the Suong Uc Company, also in Long An has beaten a foreman overseeing a garment workshop. They claimed he forced them to work hard and do not grant them leaves even when they are sick.
On November 27, over 10,000 workers went on strike at a South Korea-invested Tae Kwang Vina plant in Bien Hoa Industrial Zone No. 2 in southern Dong Nai province, demanding higher pay. They at the time earned VND1 million (US$62) a month on average.