The Bank for Investment and Development of Vietnam (BIDV) signed a contract with the Finance Ministry on February 17 to upgrade the power sector.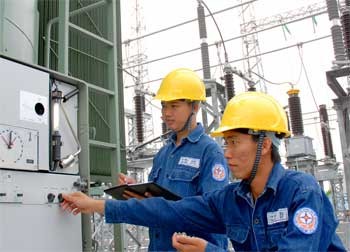 Electricians check a power panel in Ho Chi Minh City
BIDV will act on the ministry's behest to offer loans worth US$312 million to upgrade the electricity sector.
 
The fund, provided by the World Bank, will be used appropriately in planned policies to help Vietnam develop a competitive power market, restructure the sector and make a new power price list with an aim to encourage effective competition and timely investment in the sector.  
 
Under the program, rural areas will be electrified and a power price list will be drawn up specifically for the poor with an aim to enhance people's living standards.