Vietnam has sent two aircrafts and a rescue ship to search for 16 missing crewmembers from the Bahamian Bulk Jupiter which sank off the southern coast on Friday. The vessel captain has been saved and two crewmembers have been found dead.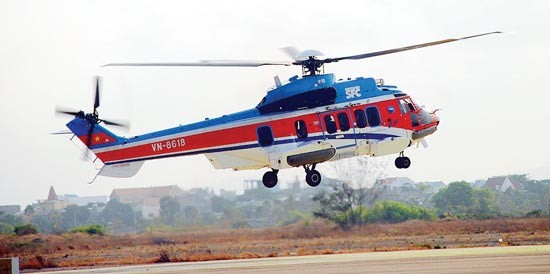 A helicopter departs from Vung Tau City to search for 16 missing crewmembers from the capsized Bulk Jupiter on the afternoon of January 3 (Photo: SGGP)
According to the Regional Maritime Search and Rescue Coordination Center No.III, other vessels of naval and border army forces from Vung Tau , Dong Nai and Ho Chi Minh City have been ready to set out for search operations. 
Bulk Jupiter carrying iron ore was on its way from Malaysia to China with 19 crewmembers aboard when it sank off about 155 nautical miles southeast off Vung Tau City. 
The center received a distress signal from the vessel at 7 a.m. on Friday. 
Liberian Zim Asia ship informed the center that it had found a life raft and a lifeboat without anyone on board five nautical miles southwest off the distress position at 10:56 a.m. on the same day. 
Singaporean Pan Uno and Kota Nekad ships were present at the scene to attend in rescue operations at 12 a.m. 
At 14:10 p.m., Omani tug boat Olgn Muttrah announced it had recovered the bodies of two crewmembers from the Bulk Jupiter. 
Searchers have met with difficulties due bad weather and 4-5m high waves in the area.