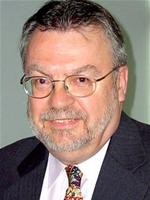 US Ambassador to Viet Nam Michael Marine
The American Ambassador to Viet Nam, Michael Marine, has recently visited the joint excavation site No.84 on E1 hill in Kham Duc Town, Phuoc Son District, Quang Nam Province.
He was accompanied by representatives of the Quang Nam Province People's Committee, officials of the Vietnamese Ministry of Foreign Affairs and specialists of the Viet Nam Office for Seeking Missing in Action (MIA).
On touring around the excavated holes and seeing the found items, Mr. Michael Marine said: "We thank the Vietnamese government and MIA for the positive co-operation in continuously regulating and forming (policies of seeking missing persons) as well as their essential endeavor for the research, investigation, survey and excavation of sites, relating to cases of Americans missing in the Viet Nam war".

With the two sides' concerted effort, of 1,381 American soldiers missing in Viet Nam, 542 sets of remains have been repatriated to the US.