The Islamic Cham ethnic community in the Mekong Delta province of An Giang are celebrating Ramadan festival, beginning one month of fasting from June 6.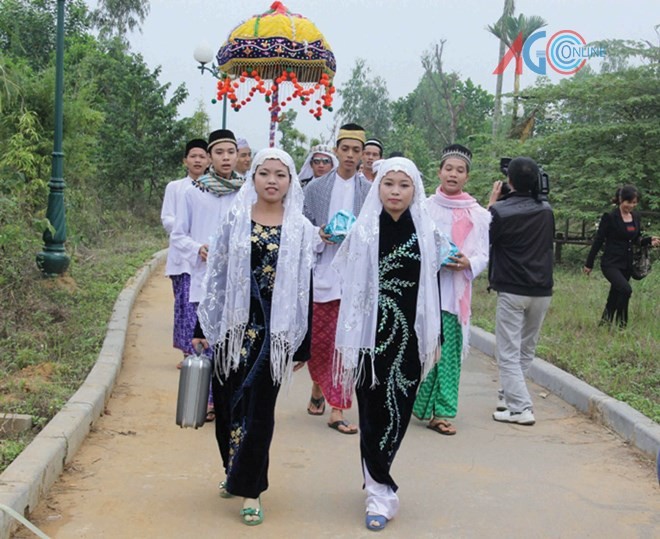 A ritual in the festival (Source: Internet)
The annual religious festival has special meaning for Islamic people. During Ramadan, Islamic followers from 15 years of age can't have alcohol or cigarettes, and abstain from food and drink during daytime.
The activities help them understand the lives led by poor people, teaching them patience and humility, towards becoming better followers of Islam and better citizens.
An Giang is home to more than 3,000 households with 15.327 people, accounting for nearly 0.7 percent of the province's population.
As one of the province's four largest ethnic groups along with the Kinh, the Hoa and the Khmer, the community mostly reside in Phu Tan, Chau Phu, Chau Thanh, and An Phu districts and Tan Chau town, and live mainly on traditional brocade weaving, cattle farming and fishing.
According to Vice Chairman of the An Phu district People's Committee Nguyen Van Khen, the local Islamic Cham community has shown solidarity with other local ethnic groups, joining hands together in building the locality.
He said the Party, State and local authorities have tried to improve living conditions for the community, through providing houses and preferential loans for economic development, building infrastructure for education, health care, and reducing school fees.-VNA