Foreign affairs deputy Minister Mr. Le Cong Phung, head of APEC 2006 and chairman of APEC's third Senior Officials Meeting (SOM III), talks about the preparations for and the meaning of SOM III, hosted in the central city of Da Nang and Hoi An Ancient Town from September 6 to 17.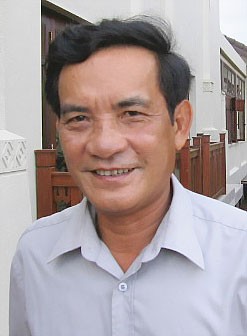 Mr. Le Cong Phung
* Could you please brief us on the targets of APEC Viet Nam Year 2006?
* Mr. Le Cong Phung: As announced at the leadership meeting of APEC economies in Busan, Korea, the theme of APEC year 2006, "Towards a dynamic community for sustainable development and prosperity," was fully accepted by APEC members.

Since its establishment in Canberra, Australia in November 1989, APEC has enlisted 21 member economies along the Pacific Ocean with 7 among 13 world's biggest economies. APEC comprises one third of the world's population, two thirds of the world's economy and half of global trade.
APEC operates under two principles of equality: consensus and non-binding.
Although Viet Nam joined the forum rather late in 1998, it has made considerable contributions after 8 years.

That's why APEC members have selected Viet Nam as the host for APEC 2006. As the APEC chairman, Viet Nam should do its best to prove the country's effective place in APEC.

Viet Nam will take full responsibility for organizing APEC 2006 despite difficulties. Viet Nam has been preparing since the beginning of the year for the event.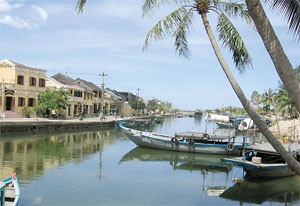 SOM III will be held in lovely Hoi An
* Why was Central Viet Nam selected to host the very important Senior Officials Meeting (SOM III)?

* The first and second SOMs were held in Ha Noi and Ho Chi Minh City, and the third meeting will take place in Da Nang and Hoi An.
According to APEC practices, SOM III is the important meeting as it will affirm the results of all other 2006 meetings and initiatives so far. This meeting's content will be put on the table of ranking diplomats and trade ministers' meetings for discussion.
Central Viet Nam is selected to host the third SOM because it is the very region where the public should be made known of integration, so that they will know what integration is, and what APEC is. When Viet Nam has joined the forum, it is required that the people of the region, especially businessmen, should be dynamic.

Also, the third SOM will help develop the "brand name" of this region. Through these meetings, the image of Da Nang city and Quang Nam province will appear in the mind of the international community and APEC members.

* What are your comments on the locality's preparation for SOM III?

* We're so content with the thorough preparation by Da Nang and Quang Nam authorities. Those localities have showed their determination to hold a successful SOM. Preparations in terms of security, protocol, infrastructure, meeting places and accommodations of officials have met the demands of the organizing committee.

However, we hope that Da Nang and Quang Nam will soon finish construction in the ancient town of Hoi An, as well as traffic infrastructure on the road from Da Nang to Hoi An.

* What else worries you as the chairman of the upcoming meeting?

* I am much concerned about protocol and logistics, but those localities have showed us how much they care. I think international friends see Viet Nam as a developing country, and they will have much sympathy.

I also believe Viet Nam's initiatives will receive strong support from member economies.

* Thank you.