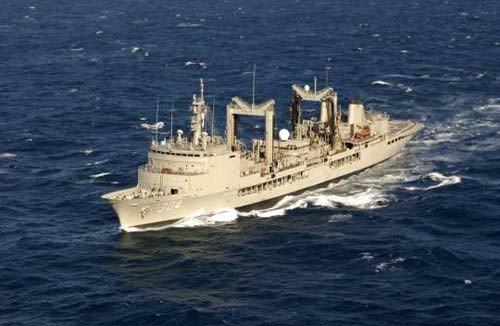 HMAS Success (Photo: Royal Australian Navy)
HMAS Success of the Royal Australian Navy arrived in Da Nang Port on Wednesday for a six-day visit.
The ship's 25 officers and 197 seamen are led by Commander Andrew Davis.  
During their stay, the crew will play volleyball with mariners from Navy Zone 3 and visit nearby Hoi An, where they will be re
ceived by the town's leaders. 
Vietnamese naval personnel and school pupils will be allowed onboard for a tour of the vessel.