Bach Mai Hospital celebrated its 100th founder's day and the 56th anniversary of Vietnam Physicians Day on February 26.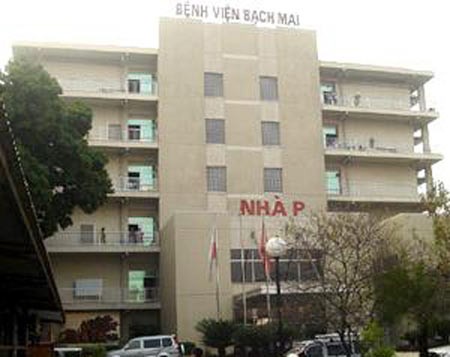 Bach Mai Hospital is a multi-faceted medical centre in Hanoi.
Participating in the celebrations were Politburo member and standing member of the Secretariat of the Party Central Committee, Truong Tan Sang, Deputy Prime Minister, Nguyen Thien Nhan, and representatives from ministries along with doctors and staff of the hospital.
Speaking at the celebrations, Mr. Sang said the Bach Mai Hospital was one of the oldest hospitals in the country. He praised the hospital's achievements in recent years and affirmed that its development demonstrated its strong bond with the people of Vietnam.
Mr Sang reviewed the history of the hospital through its 100 years from its humble beginnings as a small clinic to become the country's leading hospital with highly experienced doctors, trained staff and modern equipment.

Mr. Sang stressed that as the country's leading hospital, it needed to remain focused and continually upgrade the quality of treatment of patients to meet the future demands of people. He chose this occasion to present the First-Class Independence Order to the hospital.

Deputy PM Nhan also conferred the third-class Independence Order to the hospital's Trade Union and first, second and third-class Labour Orders to individuals in the hospital.

Established in 1911 during the French colonial rule, Bach Mai Hospital is a multi-faceted medical centre in Hanoi. It has played an important role in the health care system of Vietnam and is one of the country's three highly specialized medical centers. It also serves as an important center for cadre training and scientific research in the country.