A famous banyan tree in the province of Tuyen Quang's Tan Trao Museum is at risk of dying due to root rot.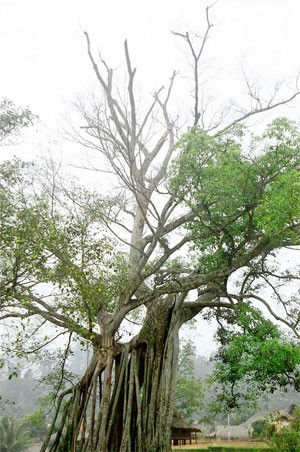 The banian tree in Tan Trao Museum

The 300-year-old tree, located in the city's museum, is known by many Vietnamese people as a symbol of the August Revolution in 1945, under which General Vo Nguyen Giap read Military Order No.1 to dispatch revolutionary troops to Ha Noi.

The museum has taken many measures to protect the tree, including fencing it off, fertilizing and watering it, and working with the Bureau of Plant Protection to spray it with pesticides, but it continues to show signs of decline.

The museum recently proposed that the provincial People's Committee should transplant banyan saplings on the body and top of the tree.