Bears raised in farms in the northern province of Quang Ninh gradually died of injuries and malnutrition as per a warning of a center for rescue the animal.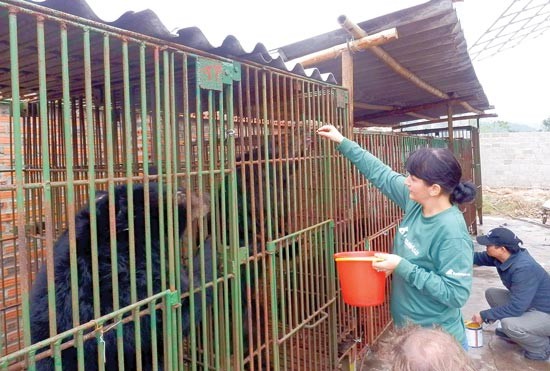 A bearraised farm in Quang Ninh province (Photo :SGGP)
The Vietnam Bear Rescue Center in the province sent a warning of alarming situation of bear illegally raised in farms in Ha Long City.
After  two months of checking health condition of bears raised in three farms, animal protectors concluded that 12 bears died and 49 other bears have been suffering malnutrition.
Most of bears have injuries in their body and some of injuries are suffering serious infections. They have faced a greater risk of death from these injuries; accordingly causing bad consequences for bear conservation.

Following the above-mentioned circumstance, the Animal Asian sent three documents to the Forest Management branch in Quang Ninh province and the Ministry of Agriculture and Rural Development, proposing to rescue these bears by taking them to the Vietnam Bear Rescue Center for treatment.