On September 30, many Buddhists and local people from Phu Quoc District in Kien Giang Province attended the restoration ceremony of Phuoc Thien Pagoda, for which funds have been donated by Beauty Queen Elizabeth Bich Lien.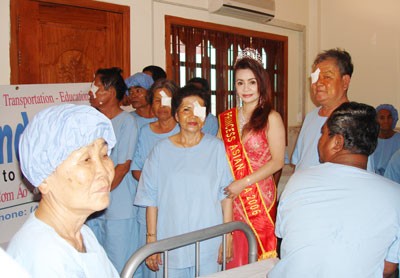 Elizabeth Bich Lien and poor patients (Photo:SGGP)
The Phuoc Thien Pagoda has been the location for free disease treatment for poor locals in past years.
Elizabeth Bich Lien also raised funds for building of two rural bridges to replace foot bridges at U Minh and An Minh Districts in Kien Giang Province.
Bich Lien is well-known as a Beauty Queen who won many prizes in beauty contests, such as the title of Miss Ao Dai (traditional Vietnamese dress) in 1986, Beauty Queen of Vietnam 2004, Miss Asian Princess 2006 and Mrs Asia USA International 2012. Currently, she is a resident of the United States.
Elizabeth Bich Lien is a good hearted woman and has used her beauty queen status to raise funds for charity to help poor people, cancer kids and orphans.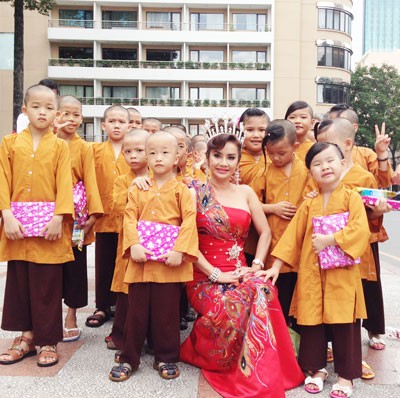 (Photo:SGGP)