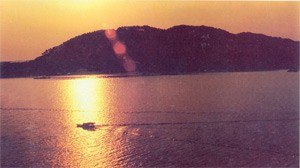 Lam River in Nghe An Province
A boat at the port in the central province of Nghe An with 30 people aboard sank today
.
The 1.5 ton boat went down because of a whirlpool on Lam River. While the 11 managed to swim ashore, the others, including 14 schoolgirls and 5 schoolboys, were still missing.
The poor children were on the way to their school at the other side of the river.
On the same day, with 7 speed boats, local militias, polices and soldiers discovered the body of a schoolboy, Ngan Van Hung.
The local authorities will help the victim families with the funeral money and a grant of US$125 each.
The search for other victims continues.