Search and rescue forces in Sa Pa District have announced that at 1pm this afternoon they found the body of missing British tourist Aiden Shaw Webb.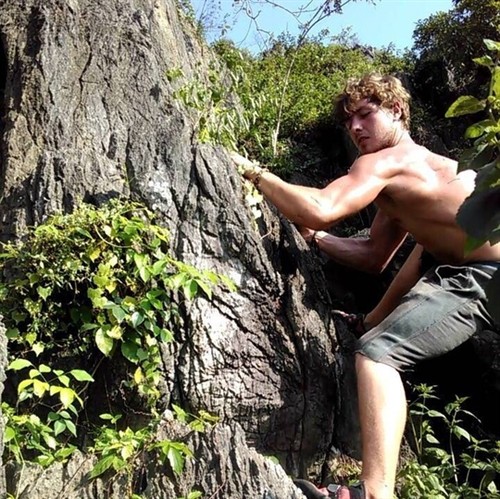 A photo of Aiden Shaw Webb, a British professional mountain climber. – Photo credit: Aiden Shaw Webb's Facebook profile.
Webb went missing while climbing the Fansipan Mountain five days ago.
The body was found at a height of 2,800m on the mountain, which was more than 1km away from the cable T4 position.

Initial information from the rescue forces revealed that the tourist likely died three days ago.

The forces are working with the Fansipan-Sa Pa Cable Tourism Service Co. Ltd. to take his body out of the Hoàng Liên National Park.
They said it would take hours to complete the task due to the rugged terrain, which was full of obstacles.

Some 50 people, including soldiers, police officers, forest rangers and military personnel, came together this morning to find the missing tourist.

Aiden Shaw Webb, a British tourist, went missing while climbing Fansipan, the highest mountain in Indochina, located in the Hoàng Liên National Park in northern mountainous Lào Cai Province.

Webb, who is a professional mountain climber, arrived in Sa Pa Town on June 2 with his girlfriend and decided to climb the mountain alone the next morning without registering with the Board of Management of Hoàng Liên National Park.

Under regulations of the local authorities, tourists must purchase a ticket to climb the Fansipan, register personal information and go in groups, with tour guides.

He began his journey from the Sín Chải Hamlet and kept contact with his girlfriend via Facebook until 6am on June 4 when he said he had fallen and was seriously injured.

A massive seach was launched by local authorities after getting reports that the tourist was missing. The victim's family offered a reward of VNĐ100 million (US$5,000) to anyone who found the man.