Through the East Meets West fund, Boeing Company contributed US$50,000 to help victims deal with the aftermath of typhoons in Viet Nam.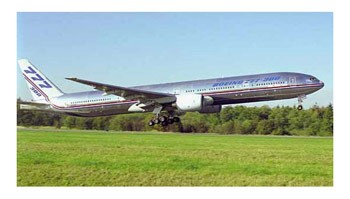 Boeing 777
"This aid expresses the deep sympathy of Boeing's staff for people who suffered heavy losses from the typhoon that recently devastated some regions in Viet Nam" Mr. Paul Walters, regional vice president of Boeing Company, said.
The Boeing Company has been actively supporting some Vietnamese communities recently, providing more than US$1 million for the construction of schools, raising US$145,000 for flood relief operations and sponsoring a free dental surgery program called "Smile".