Vietnamese Deputy Prime Minister Truong Vinh Trong called for more attention to be paid to child injury prevention programs, after the release of a report which revealed the alarming rate of accidental death of children around the globe.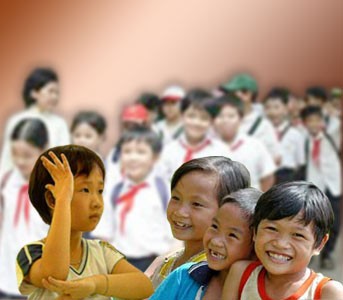 Keeping children safe is one of targets of socioeconomic development
A report by the World Health Organization (WHO) and the United Nations Children's Fund (UNICEF), released at a child injury prevention seminar in Ha Noi on December 10, said more than 2,000 children died every day as a result of unintentional or accidental injury.
Tens of millions more children were taken to hospitals with injuries that often leave them with lifelong disabilities, the report said.
Deputy Prime Minister Trong said the country must make greater efforts to keep its children safe, one of targets of socioeconomic development. Mr. Trong ordered concerned ministries and agencies to strengthen public awareness of child injury prevention measures.