Canada has pledged to provide over CA$63,000 (US$57,000) to improve women leading capacity and increase incomes for ethnic minority people in Viet Nam's mountainous provinces.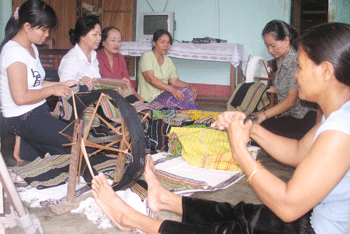 Poor women will benefit from Canada's funding
Agreements to this effect were signed by Canadian Ambassador to Viet Nam Gabriel-M Lessard and representatives from northern Lai Chau and Dien Bien provinces and the Central Highland province of Dak Nong in Hanoi on August 11.
The aid will help improve the capacity of 510 communal leaders, especially those who are women, in those mountainous localities where the locals have been striving to reduce the poverty rate to below 10 percent by 2010.
The projects will also help raise incomes and awareness of socio-economic issues for 510 other poor women.
The provincial women unions will be responsible for implementing the projects and will coordinate with the Center for Education Promotion and Empowerment for Women to organise training courses in these localities.