Three Chinese naval ships carrying 749 sailors are making their first port call at Vietnam's Cam Ranh International Port in central Khanh Hoa province from October 22-26.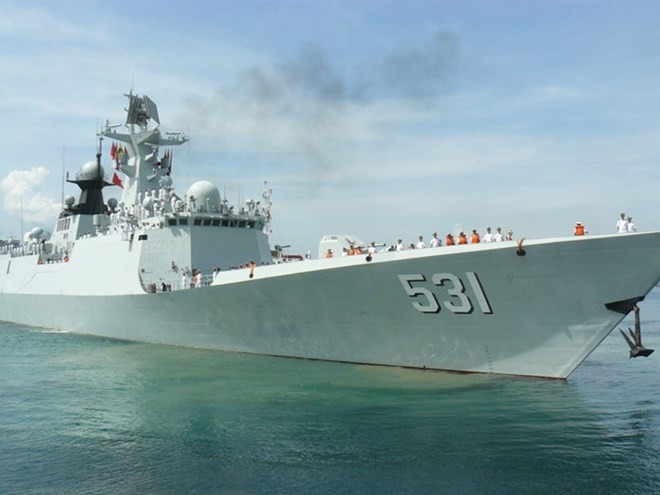 One of the three Chinese naval ships visiting Cam Ranh Int'l Port (Source: thanhnien.vn)
The visit, part of the plan on annual delegation exchange between the two nations' Ministries of National Defence, aims to strengthen political trust and foster the relationship between Vietnam and China.
During their four-day visit, the Chinese crew will make courtesy visits to leaders of the province and the Naval Force, and participate in sport exchange activities with officers of Naval Zone 4.
Cam Ranh International Port serves both military and civilian ships. Since its opening in March this year, the port has hosted military ships from many countries including Russia, Japan, India and the United States.