The Ho Chi Minh City's National Assembly (NA) delegates yesterday had a working with the HCMC People's Committee's leaders about the city's social and economic issues in the first nine months of the year.

At a working, many NA voters expressed concerns over the flooding, traffic jam and environmental pollution. NA voter Truong Trong Nghia said that environmental pollution at the Da Phuoc waste treatment complex has caused much worries to the voters in the previous days. If the city does not quickly have the solutions, the bad smell from the complex will affect to local residents and the city's growth.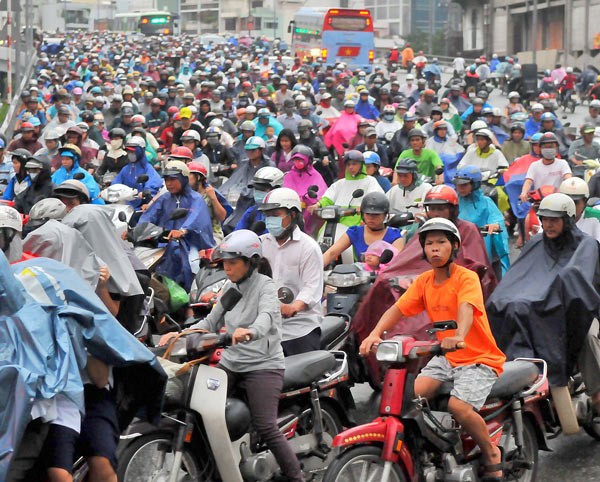 Traffic jam, one of serious issues are focused on the meeting between the HCMC People's Committee and voters.
Vice chief of the city's National Assembly Delegation Phan Nguyen Nhu Khue summarized problems which the most of NA voters suggested concerns to traffic jam, food safety & hygiene, environment pollution and administrative procedures ...

Receiving the contributions from the voters, Deputy Chairman of the HCMC People's Committee Le Thanh Liem said that the city has made efforts to solve related issues to environmental pollution, flooding and traffic jam.

In the upcoming times, the city also will suggest Ministry of Natural Resource and Environment and experts to re- evaluate related problems to the Da Phuoc and Hiep Phuoc waste treatment complex to find out the best solution.