The Ministry of Transport on July 6 announced a coastal shipping route project between the northern province of Quang Ninh and the north central province of Quang Binh in Hai Phong City.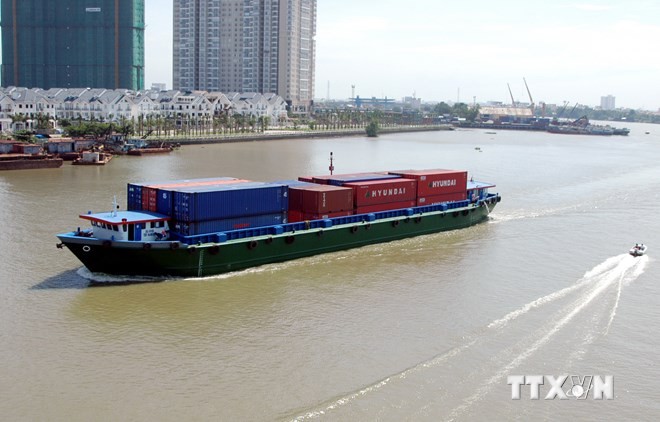 (Photo: VNA)
The route will run along Quang Ninh, Hai Phong, Thai Binh, Nam Dinh, Ninh Binh, Thanh Hoa, Nghe An, Ha Tinh and Quang Binh.
It will ease road traffic pressure with about 20,000 vehicles per month, equivalent to 500,000-600,000 tons of goods. Cargo congestion in Hai Phong City will be partly cleared.
Besides, the route will contribute to connect seaway with waterway, railway and road in the area.
With expected speed of 7-8 nautical miles per hour, a trip from Quang Ninh to Quang Binh will take 3-4 days. Freight rate will account for only one fifth compared to that by road.
The Vietnam Maritime Administration has instructed port authorities in provinces and cities between Quang Ninh and Quang Binh to quickly complete the administrative procedures and human resources for the project.