Customs officers of Saigon Port on January 12 discovered a container containing smuggled consumer goods with many products being out of date for years.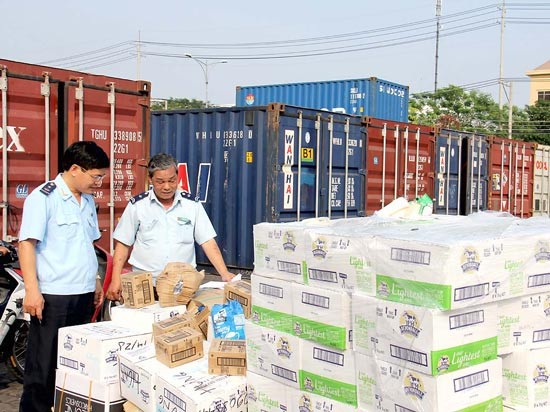 (Photo: SGGP)
The container belongs to Phuc Loc Consultant Investment Company Limited who declared that the container contains more than 12.6 tons of LDPE plastic scrap, worth US$1,264, imported from Australia since November 2014. However, the company had not made customs clearance to receive its merchandise for a long time so customs officers have been keeping a close watch on the container.
On January 9, the company carried out customs procedure. When checking the container, customs officers uncovered that beside some boxes of LDPE plastic scrap as the company had declared on customs declaration, the container also contains consumer goods, such as: milk, shampoo, and toothpaste which the company did not declare.
Currently, customs officers continue to count and check this batch of goods.