The Communist Party of Vietnam Central Committee (CPVCC) cast a vote of confidence on members of its Politburo and Secretariat on January 10 during its ongoing 10th meeting.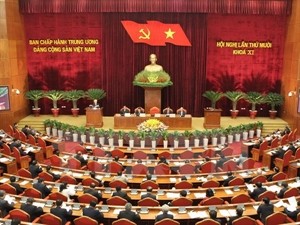 (Photo: VNA)
During the sixth working day of the meeting, which was presided over by General Secretary Nguyen Phu Trong, CPVCC members also debated a list of candidates to be added to the Politburo and Secretariat personnel plans.
Later the same day, the committee discussed in group a project on streamlining and restructuring the contingent of public servants.