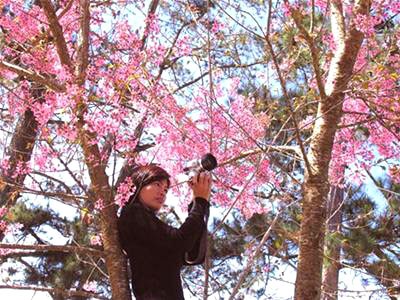 A view of the pretty mai anh dao blossoms in Da Lat (Photo: Tien Phong)
Mai anh dao (Prunus Cesacoides) cherry blossoms in Da Lat have changed color from light to dark pink.
In their new color, the old mai anh dao trees beside Ho Xuan Huong Lake and Tran Quoc Toan Street look like a picture.
They normally bloom around Christmas and New Year but have been delayed this year by the unusually cold weather.

The French are thought to have first grown the trees in this hill town in 1927.