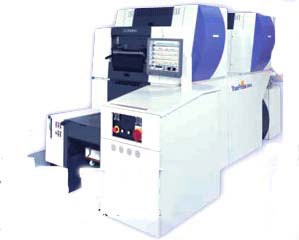 A Dainippon Screen printer
A show room for desktop publishing equipment was opened in Ho Chi Minh on March 9, 2006 by Japanese manufacturer Dainippon Screen and Vietnamese company Tan Long.
The showroom, located at the Nhan Dan Newspaper Printing House, displays the world's latest desktop publishing technologies for the layout work in newspapers, magazines, books, banners and so on.
Dainippon Screen is a manufacturer of printers. Tan Long also supplies desktop publishing equipment.
Related link
Dainippon Screen: http://www.screen.co.jp/index.html