The People's Committee of the Mekong Delta province of Dong Thap has approved a 4 billion VND (176,000 USD) investment to eradicate four non-native species in the Tram Chim National Park by 2020.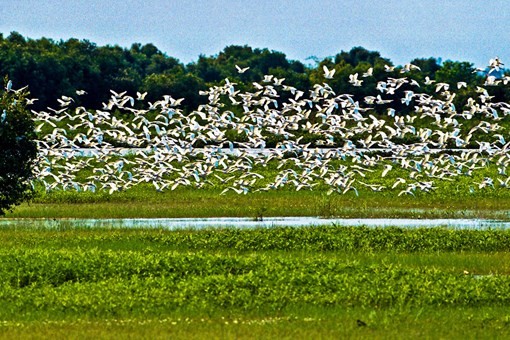 Dong Thap province will spend four billion VND to protect biodiversity in the Tram Chim National Park. (Source: visa2vietnam.blogspot.com)
The target species are Mai Duong (mimosa pigra) trees, water hyacinth (Eichhornia crassipes), suckermouth catfish (Hypostomus punctatus) and golden snail ( Pomacea canaliculata) .
The park currently has over 1,000ha under Mai Duong tree, which is one of the 100 most invasive plants in the world.
Water hyacinth reproduces very quickly, choking many canals in the park, while the growing population of suckermouth catfish is posing a threat to native fish.
Each year, the park spends from 500 million VND to 900 million VND on research and measures to reduce the population of these four species.
Communications activities are also being held to raise local residents' awareness about the harm of invasive non-native plants and animals and encourage them to take actions to remove them.-VNA