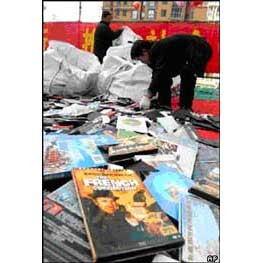 ECAP II aims at increasing the pubilc awareness of the preperty copyright protection.
EC-ASEAN Intellectual Property Rights Cooperation Program (ECAP II), in association with the General Department of Viet Nam Customs, held a conference on the implementation of property copyright protection in Ha Noi on March 20.
The conference was attended by nearly 300 customs executives and economic police officers to exchange their experiences and specialist knowledge with experts from many customs departments of the European Union (EU).
Various measures to cope with the copyright violations have been discussed at the conference, aiming at increasing the public awareness of the copyright protection as well as promoting the trade cooperation between the EU and Viet Nam.
ECAP II is sponsored by the European Commission. Among the ASEAN countries, Vietnam receives the largest sponsorship of the program with funds worth of EUR1.5 million.