A spokesperson at the Ministry of Industry and Trade confirmed on Saturday that Prime Minister Nguyen Tan Dung has approved an increase in power price by 15.28 percent for this year.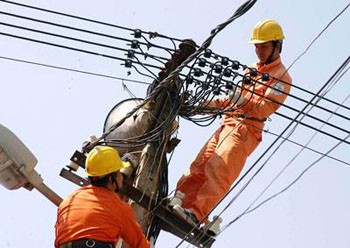 Electricity price to hike by March 1
The power price will rise to VND1.220 per kwh from the current price of VND1.058 per kwh. The new price will be applicable from March 1.
The new price increase has been lower than expected by the ministry and the Vietnam Electricity.

However, it still is the highest hike ever. In 2009 and 2010, the electricity prices rose by 6.8 percent and 8.92 percent respectively.
Other than raising the power price, the Government has brought out policies to assist the poor and low-income people. According to experts and management organizations, the electricity price was unavoidable due to the higher cost of coal and gas whilst hydropower supply has greatly reduced.
The increase in power price will help the electricity industry to mobilize and call for investments or loans for its projects as the demand for power rises.