The Standing Committee of the National Assembly (NA) on Tuesday passed a resolution to increase environmental protection fee on gasoline by VND2,000 to VND3,000 a liter from May 1.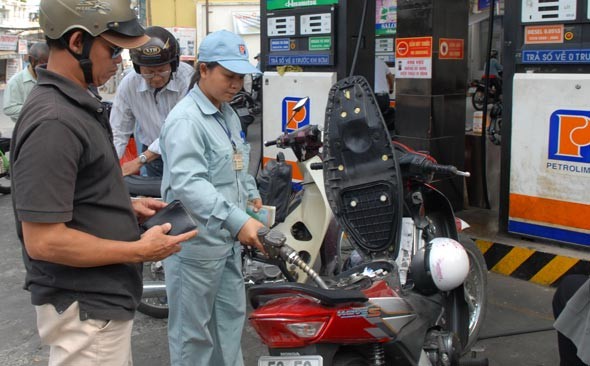 Environmental protection fee on petrol will triple to reach VND3,000 from May (Photo: SGGP)
The fee will remain unchanged at VND300 a liter of kerosene.
 
According to a Government's statement which was presented by Minister of Finance Dinh Tien Dung to the committee, the fee increase is to partly make up state budget shortfall because of the world petrol price drop and tariff reduction.
 
Vietnam has conducted its international commitments to lower export and import duties.
 
Therefore the Government had proposed to increase threefold the fee from the current level, making import tariff reduce from 35 percent to 20 percent as per Vietnam's commitments to ASEAN.
 
Because the fee hike is still lower than tariff cut level, it will not affect petrol retail prices, the minister said.
 
In addition, the petrol retail price in Vietnam is VND5,000-6,000 lower than that in Laos, Cambodia and China resulting in smuggling across the border.
 
The budget revenue increase from the fee collection will be used for environmental protection.